The Ultimate Guide to Buying Glasses Online
Dmitry Posted on August 23 2023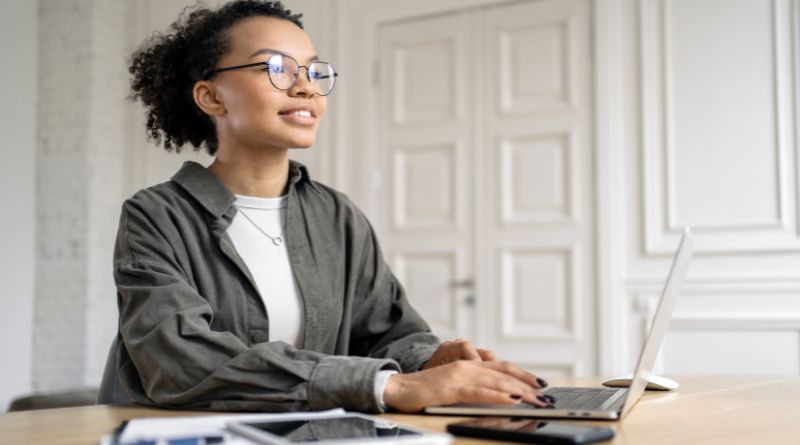 Today's shoppers are buying nearly everything online, even their next pair of eyeglasses. Indeed, gone are the days when this meant spending hours at a brick-and-mortar store. The convenience and variety offered by online retailers like Ocuwear have truly revolutionized the eyewear shopping experience, allowing customers to find what they want quicker, and more accurately, according to their tastes.
That being said, navigating the world of online eyeglasses can still be overwhelming, especially if you're new, and unsure where to start. Thankfully, Ocuwear has you covered, and we're about to share all the tips you need to shop confidently for your next pair of eyeglasses or sunglasses, so you can make the right purchase, the first time 'round. 
UPDATE YOUR PRESCRIPTION
Before diving into the plethora of online choices when it comes to eyeglasses and sunglasses, make sure you have an up-to-date prescription from your eye doctor. This will include your pupillary distance (PD) measurement, which is crucial for ensuring the accuracy and focus of your lenses. Having the correct prescription handy is the first step towards getting glasses that provide optimal vision correction.
Even if you think you don't need to update your prescription, chances are that you do. In fact, most people require an updated prescription every 2-3 years in order to compensate for changes in their vision. This goes double for folks over 40, who are more prone to develop natural age-related vision issues. 
FIGURE OUT YOUR DESIRED FRAME STYLE
Just like shopping for clothes is a highly personal and subjective affair, knowing your preferred style of glasses is also essential for perfecting that beautiful ensemble. Consider the shape that complements your face, and the colors that match your wardrobe. Ocuwear is proud to offer our Virtual Mirror app built right into our website that allows you to superimpose all of our eyeglasses and sunglasses on your face, right from the comfort of your own home! This can help you visualize how different frames will look on you, before you even hit the checkout cart. 
Not sure what type of frame style will suit your face? Never fear. Check out Ocuwear's guide on how to choose the right glasses for your face shape. 
MATERIALS MATTER
Eyeglass and sunglass frames are often available in various materials, each with their own pros and cons. The most common material options consist of acetate, metal, titanium, and even wood. Research these materials to understand their durability, weight and flexibility, and choose the one that aligns with your preferences and lifestyle. Ocuwear recommends titanium frames, due to their quality construction and extremely light weight, which many wearers find quite comfortable, even for over extended periods of time.
DETERMINE YOUR LENS CHOICE
Online retailers such as Ocuwear offer a wide range of lens options including single vision, bifocal, progressive, and many more. Before you make your choice, try to consider your visual needs and lifestyle choices in order to select the most appropriate lens type. For instance, if you spend a lot of time in front of computer screens, you may opt for lenses that include a coating which blocks blue light, which can in turn reduce eye strain and prevent headaches and disrupted sleep patterns. The choice of lens will differ for everyone according to their needs, but it's an important step that should never be overlooked. 
RETURNS AND EXCHANGE POLICIES
One of the most glaring concerns customers face when buying glasses online is the overall fit. After all, the wrong selection can prove to be a costly mistake that can also waste valuable time. Therefore, make sure the retailer has a clear return and exchange policy that allows you to return the glasses if they don't fit properly, or if you're not satisfied with them. Ocuwear offers a 14-day exchange policy for non-prescription orders and products. Customers dissatisfied with their purchase can contact us for an exchange, which will allow them to select an alternative choice which would better fit their tastes and style.
PROTECT YOUR GLASSES
Once you've found that ideal pair of eyeglasses or sunglasses that suit your fancy, you'll want to take proper care of them in order to extend their lifespan and keep them looking (and functioning) great for years to come. Consider adding scratch-resistant coatings, and invest in protective cases to keep them safe, otherwise you risk damaging them unnecessarily, and prematurely. 
Ocuwear has made it our mission to make buying glasses online a convenient and enjoyable experience. With your prescription in hand, a clear understanding of your style preferences, and a bit of good old fashioned research, you'll be able to locate the perfect frames that not only enhance your vision, but also make you look and feel great in the process! However, if you still need a little bit of help choosing the right frames, we invite you to contact us right away so we can assist. You're only a few steps away from a glamorous new pair of glasses!