Gotti Switzerland: The Eyewear of Choice for Celebrities
Dmitry Posted on February 09 2022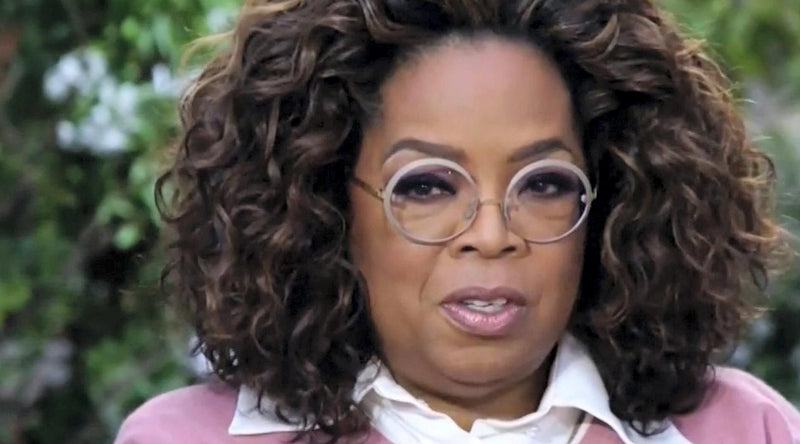 On March 7, 2021, Prince Harry and Meghan Markle gave their first television interview since stepping down as working members of the British royal family. To serve as the host for this historical television event, the interview featured influential media personality Oprah Winfrey. And to mark her appearance for this momentous occasion, Winfrey chose to wear a very distinctive pair of rounded eyewear. The brand and model? Gotti Switzerland model OR02.
It isn't often to have celebrities as famous as Winfrey showcasing your product to an international audience, but that's how Gotti Switzerland (originally spelled "Götti Switzerland") found itself after the infamous interview aired. But even with the massive amounts of attention it received, the experience isn't anything new for an eyewear maker that has been attracting attention for years on the strength of its distinctive, award-winning eyewear designs.
History
Since 1993, Gotti Switzerland has been creating remarkable eyewear that combines the highest level of refined design, traditional craftsmanship, and technical innovation.
Under the leadership of Sven Götti, the company that bears his name has become a world-renowned brand known for its expert Swiss craftsmanship and keen eye for quality. Even after 25 years of making the world's finest sustainable eyewear, Gotti Switzerland remains committed as ever to innovation, quality, and durability, a dedication that is evident in its design philosophy.
Design
Even without labels, Gotti glasses all feature a distinctiveness that sets them apart. This brand employs a minimalist take on its eyewear design that uses harmonious proportions and the sophistication of modern technology to bring full effect to timeless design and clever functionality. Through its precise manufacturing and carefully selected details, Gotti glasses empower its wearers to express their individual character.
As simplicity in its most beautiful form, Gotti glasses embody authenticity in everyday life. 
Celebrities & Adopters 
The inspired styling of the Gotti Switzerland brand has caught the attention of many celebrities and fashion influencers. In addition to Winfrey, many celebrities have been seen wearing Gotti Switzerland that include Anna Kendrick, Megan Hilty, Kathleen Robertson, and Marcia Gay Harden. 
Specifically, Gerard Butler has been seen wearing Gotti's Percy model, while Minnie Driver's eyewear collection includes Gotti's Ralph model. Meanwhile, Joey Lawrence has been photographed complementing his looks with Gotti Switzerland sunglasses Style PERCY in Black.
As an unmistakable expression of confident style, quality, and Swissness, Gotti glasses have been spotted multiple times on on social media:
Fashion and beauty expert

Hallie Swanson

wears FAME frames.

Blogger Giulia Di Landro

Architects Christoph Gantenbein and Emanuel Christ wear filigree titanium frames DAN and DARCY.

Artist Beni Bischof wears 3D-printed sunglasses ZINO.
As well, Gotti Switzerland has also been known to cause a stir by serving as the centre of attention. To celebrate its 20th anniversary, the Swiss eyewear maker commissioned an extraordinary art piece that involved a chandelier built out of 541 individual pairs of Gotti Sunglasses.
Awards
As nice as it is to get exposure on social media and to be associated with celebrities, Gotti Switzerland has also been building an impressive portfolio of awards. These include:
2019 IF Design Award 

2018 Optician Awards – Eyewear of the Year 

2017 IDA International Design Awards – Gold German Design Award – Gold 

2016 Zürichsee Unternehmer Award IF Design Award – Gold 

2014 German Design Award Special Mention 

2013 Travel+Leisure Design Award 

2012 Red Dot Design Award IF Design Award V.Award Hong Kong 

2008 Swiss Economic Award
Products
Gotti Switzerland uses the finest materials and construction techniques to make its products. In addition to 3D printing, this Swiss eyewear maker also uses titanium manufactured in one of Japan's most highly-regarded production facilities for eyeglass parts. 
Some of the frames made by this famous eyewear maker include:
Gotti Switzerland supplies selected specialist retailers in more than 40 countries including Ocuwear. To see more frames from Gotti Switzerland, please visit Ocuwear's online store where our exclusive lineup of top European brands also include Blackfin, Woods, and Silhouette.
Be sure to follow us on Instagram, and to read our blogs where we'll give you great eyewear tips such as how to properly clean your glasses and how to read an eyeglasses prescription.