Blackfin: "Neomadeinitaly" Hand-Crafted Titanium Frames
Posted on March 23 2022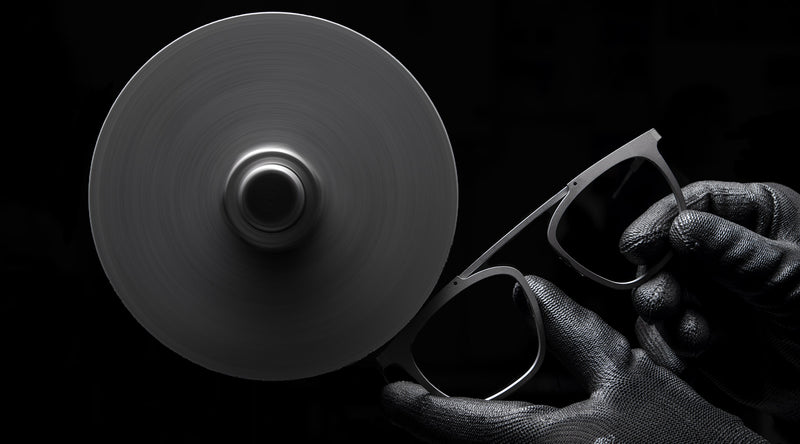 In 1971, a woman named Maria Pramaor took on a journey to create an entirely different kind of eyewear company in the beautiful and picturesque Italian town of Agordo. Fast-forward to 2022, and Blackfin has become one of the world's most prestigious eyewear brands, blending state-of-the-art technology with a good old fashioned hand-crafted approach.
The company prides itself on its own signature "neomadeinitaly" moniker, a term used to describe its company culture and ideology. It blends high quality materials with superb craftsmanship, and a level of social and environmental responsibility and sustainability to create its products. The formula has worked wonders for Blackin over the last several decades, which has led to incredible company growth, all without losing their sense of family cohesion.
Blackin is renowned for using titanium in their eyewear designs, and the results are spectacular. For the last 20 years, the company has unlocked all the secrets of this particular metal, giving Blackfin an edge when it comes to shaping and molding eyewear frames. All titanium is sourced directly from Japan, a country that also knows a thing or two about metalworking. The result is eyewear boasting incredible levels of strength, while weighing about 40% less than its competitors. Titanium is twice as strong as aluminum, and just as durable as steel, making it a great choice for eyewear.
Titanium is also kind to human skin, and does not provoke allergies or skin irritation, nor does it produce toxic chemicals or residue commonly associated with other metals like nickel. All of this wouldn't matter one bit if the craftsmanship wasn't top-notch, however. Thankfully, Blackfin is renowned for producing some of the most stylish and ergonomic frames in the business. The company freely admits to creating works of art that say as much about the wearer as they do about the product. 
The company backs up its commitment to excellence and environmental sustainability with its new headquarters, accurately dubbed "The Black Shelter." This sprawling factory sits in the unbelievably beautiful Italian countryside, with lush forests and sprawling Dolomite mountains in every direction. This architecturally artistic building boasts a plastic-free design with completely recyclable aluminum. The exterior has been fitted with photovoltaic panels and hydroelectric technology to generate electricity, and married to a biomass power plant that recovers heat from a combustion of natural waste materials. The beautiful interior is just as environmentally conscious, while acting as a warm and relaxing workplace where employees can truly enjoy their work day.
Blackfin offers two eyewear variant lines - Sun and Optical - for outdoor and indoor use, respectively. Both lines feature a wide variety of styles with a vast assortment of gorgeous colours and frame designs. Blackfin's commitment to detail is obvious in every pair of eyeglasses that makes it out of the factory. They're the ultimate combination of strength, aesthetic brilliance, and light weight on the face. The following are just a few of the great styles customers can purchase.
Be sure to visit Ocuwear's online store to see our exclusive lineup of top European brands like Blackfin.
Also, don't forget to follow us on Instagram and read our blogs, where we provide great eyewear tips such as how to properly clean your glasses, and how to read an eyeglasses prescription.