Woodys Eyewear: Unique Frames for Completing Your Style
Dmitry Posted on March 01 2022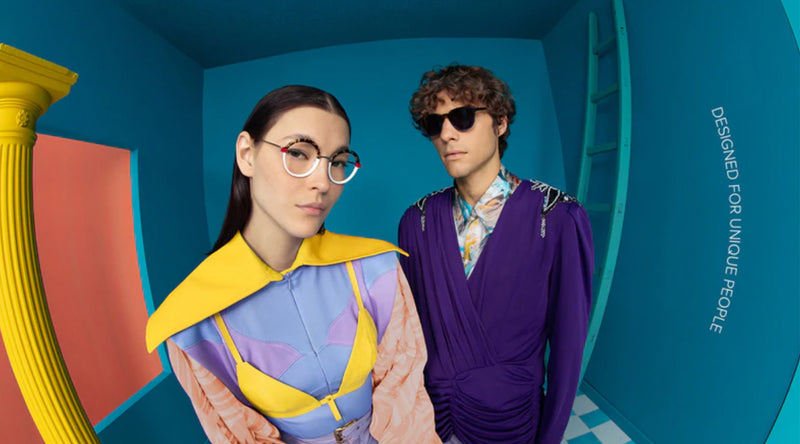 Many fashion brands claim to be unique entities that stand out from the crowd, but wind up making the same products in the same way. That's why a brand like Woodys is such a breath of fresh air for shoppers looking for something new. Not only do Woodys revitalize the eyewear market with their distinctive and fashionable eyeglasses, but they do it in a never-before-seen way that has the sensibility to pay attention to sustainability and the environment.
Since they first emerged in 2013, Woodys has made a name for itself by creating and producing designer frames full of authenticity. Through their elegant and sophisticated combinations, Woodys sells incomparable frames in 52 countries worldwide that showcase an incredible attention to detail.
When it comes to understanding this boutique brand, all you need to know is already in its name. The distinctive frames of this Barcelona-based eyewear maker are primarily inspired by the natural resource of wood, 
The Woodys brand originated as the passion project of its CEO, Josep Dosta, who was seeking a solution that would allow his sunglasses to stay afloat out on the open water. Dosta discovered that the answer lay in the wakeboards that inspired his search for non-sinking sunglasses.
As such, the first frames made by Woodys came from the scrap of skateboards, a non-traditional resource that demonstrated this brand's knack for finding inspiration in the most unlikely of places. Woodys continued to experiment with unique natural materials with great success, resulting in the creation of totally different, designer, sustainably sourced frames.
As one of the primary materials used to construct its products, Woodys uses acetate from natural origins, a choice that includes natural cellulose acetates from wood pulp and cotton fiber. Like the renewal resource from which the brand draws its inspiration, this environmentally-friendly acetate makes for a characteristic material that contains minimum levels of toxic resins.
This eyewear maker's commitment to following sustainable practices runs deep in everything they do. Committed to finding the smartest and most sustainable solutions, Woodys is dedicated to be a driver of positive change within our industry. Besides researching ways to reuse the leftover acetates from our designer frames, Woodys uses other eco-friendly, natural materials such as birch, bamboo, zebrawood, and pear tree.
To make its highly stylized frames, Woodys employs highly trained craftsmen that work with the finest materials on the market. These include high-quality and hypoallergenic titanium and beta-titanium as well as OBE Spike and OBE Spike 5-axis hinges for greater strength and comfort. All Woodys eyewear feature lenses by Carl Zeiss Vision that feature anti-glare, anti-scratch, and UVB/UVA protection treatments.
By following a 100-step process, Woodys ensures its eyewear remains consistent with the brand's high standards. After first choosing customized acetates, the eyewear manufacturing process begins by cutting the front pieces using a high-tech CNC machine, which are then baked in an oven for 2 weeks using a Japanese-manufacturing technique, and finally assembled and checked with stringent quality control guidelines.
The result is a lineup of more than 100 models that showcase a selection of fun, bright-coloured frames and lenses. At Ocuwear, we offer the following Woodys eyewear products:
• Woodys Moran: Italian acetate front and acetate temples with wood inlay on the end tip; 5-axis German OBE hinges; lenses created by Carl Zeiss Vision.
• Woodys Marta: Metal frame with Italian acetate front; metal temples with acetate tips; lenses made by Carl Zeiss Vision.
• Woodys Henry: Metal and Italian acetate frame with adjustable nose pads and metal temples; acetate temple tips with wood inlay; lenses by Carl Zeiss Vision.
Woodys' exceptional contributions to modern fashion trends have been recognized by numerous style icons. Celebrities spotted wearing Woodys eyewear include Demi Lovato, Natalie Portman, Taylor Swift, Steve Aoki, Vanessa Hudgens, Kate Hudson, Shay Mitchell, Reese Witherspoon, and Emily Ratajkowkski.
Having collaborated on the Peanuts Worldwide 70th anniversary, Woodys prides itself on being at the centre of important events. And due to its ability to depict a world full of unique stories and characters, world-renowned style and fashion benchmark Woodys can be depended upon to provide high-quality designer frames that suit the unique people that wear them.
Buy glasses online at Ocuwear! Browse our extensive collection of
brand-name sunglasses
and
designer glasses
in our
online store
!