The Benefits Of Buying Glasses Online
Dmitry Posted on April 06 2022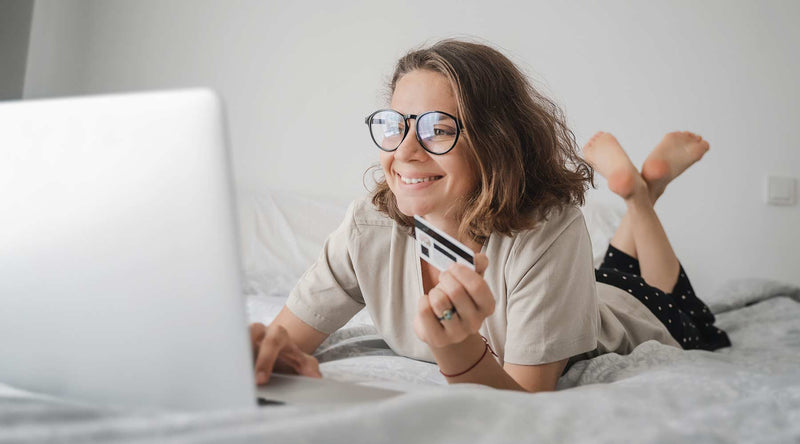 Before online shopping really took root, many people opted to buy their eyeglasses from their local optometrist, or a brick and mortar location. Nowadays, people can buy them online without ever having to leave their homes. 
The entire process of buying eyeglasses online has been refined over the years, along with industry growth which has produced a myriad of excellent, high-quality frames to choose from. There are many benefits to buying glasses online, and these are the biggest reasons why you should consider doing so for your next pair!
A BROAD SPECTRUM OF CHOICE
The most attractive benefit of buying glasses online is just how many there are to choose from. Multiple suppliers have taken it upon themselves to create stylish, sleek and high-quality frames that go way above and beyond anything previously seen.
Plus, online stores can stock these glasses and have them ready for shipment, as opposed to a traditional outlet which only has a limited amount to choose from their showroom. You, the customer, are spoiled for choice, and capable of finding glasses that would normally fly under the radar. Plus, the best names in the business stand behind their craftsmanship, which means you're getting the best of the best.
REDUCED PRICES
Online shopping has revolutionized sales in general. With little-to-no overhead, online companies are capable of passing down those cost savings to the consumer, and that means less money for your favorite frames. Were you to buy these from a brick and mortar outlet, they would undoubtedly cost a lot more.
Having access to both affordable frames, as well as luxury brands is another major plus. Both can be purchased for a cost lower than that of a traditional eyeglasses store, and every penny saved is a penny earned.
PEACE OF MIND
Some might point out that traditional brick and mortar stores allow you to try on sunglasses before you buy, in order to see how they fit. To compensate, many online stores offer incentives and guarantees that eliminate any worries when you buy your next pair of eyeglasses.
Here at Ocuwear, we offer 14-day free returns, backed up by a 365-day guarantee to make sure you're happy with your purchase, no questions asked. We even offer free shipping, just to make the buying process that much more enjoyable. When in doubt, don't hesitate to contact us directly for assistance in buying your next pair of glasses.
MORE INFORMATION ON EACH PAIR
Shopping for glasses online means having access to much more detailed information about what pair you're buying, including how they're made, the materials used in their construction, and the philosophy of the company in question. These are all great tools for deciding which pair to buy, based on your own personal likes and dislikes.
In a traditional outlet, it's easy to forget what a salesperson has told you about each pair, and you're less likely to ask important questions. In fact, they may never even enter your mind. Shopping online means your eye is directed to all the pertinent details about each pair of glasses, turning you into a well-informed consumer.
CONCLUSION
There are so many benefits to buying glasses online, not the least of which is having access to such a wide pool of choices, with all the information you need to make an educated purchase. We invite you to browse all the luxurious brands we offer at Ocuwear, so that you can make your next purchase with confidence and enthusiasm.