Superior Hand-Made Parisian Lafont Eyewear
Dmitry Posted on December 16 2022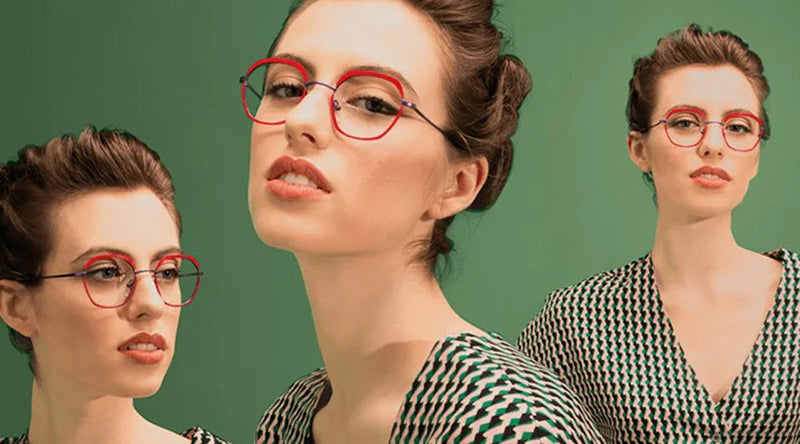 It's true that style is in the eye of the beholder, but sometimes it's easy to spot, even for the most straightforward person. That's the case with Lafont eyewear, a company with a lot of history to back up its beautiful and stylish line of eyeglasses. 
Louis Lafont started the company back in 1923 from a very small boutique in Paris, France. Throughout the decades that followed, the business was handed down through the family line, creating an international brand that has stood the test of time. For almost a hundred years, Paris has served as Lafont's headquarters, branching out across the world to deliver stunning eyeglasses to customers with a taste for eclectic and unique style.
1920s art deco design became a prominent - and permanent - fixture of Lafont's eyewear, and that has continued to this day, with a few small tweaks here and there. Parisians flocked to the company's dazzling spectacles, making it one of the first eyewear companies to prioritize fashion as a major component. Over the years, the company has teamed up with fashion heavyweights like Chanel and Hermes to deliver even more unique styles to the public, while becoming synonymous with the Parisian fashion scene.
By the time the 1970s rolled in, Lafont had made a name for itself as a premier luxury eyewear brand, and their status only grew as world trade opened up more throughout the 1980s and 1990s. Today, Lafont exports to 40 countries around the globe, which is a testament to their longevity, styling and staying power. 
One of the big reasons for the brand's continued success is a continued focus on quality control, and the pursuit of design and manufacturing perfection. The company continues to innovate through the use of ever-evolving technologies, while sourcing the very best materials to create frames that are durable, attractive, and well worth the price. Fashion will always be the number one focus for Lafont, but it never comes at the cost of quality. Parisians can take great pride in knowing that Lafont eyewear is manufactured in France, complete with a French Origin Guarantee certificate to back up their quality. 
Speaking of fashion, Lafont goes the extra mile when it comes to customization and choice. Customers can purchase eyewear in approximately 120 different styles, with an astounding 234 colours to choose from, most of which are unique to the company. This guarantees that Lafont eyeglasses never look derivative when compared to competing brands, but instead look like the genuine article no matter where in the world you are.
Customers don't just rave about the styling of Lafont eyewear, either. There's also the production and manufacturing process to speak of, which boasts some of the lightest and most comfortable eyeglasses in the business. With less weight on the nose and face, customers are more inclined to wear their glasses for longer periods of time, especially when they're making such a vibrant fashion statement!
FRAME TYPES
There's a lot of choice when it comes to Lafont eyewear, but some of the most attractive and popular frame styles are as follows:
Cat Eye

, which is a highly versatile style suitable for both round and square faces, alike. This style emphasizes playfulness and eccentricity, which is perfect for extroverts who love to amuse, while looking great at the same time. 
Barrel

, which has a distinguished, sophisticated and timeless look. These are great for those who prefer larger glasses that are more noticeable and prominent, especially since they're the perfect excuse to show off dazzling colours and materials.
Half Eye

, which is a sleek style well-suited for those with smaller or thinner faces. The objective of this style is to be understated and not take away too much from the face, while still looking sophisticated.
And of course, the company also offers traditional shapes like Oval, Rectangular and Round for those who like to stick with more familiar styles. Whatever the case, there's a style for everyone, and no two looks are the same. 
Ocuwear is proud to carry Lafont eyeglasses in our inventory, and we're sure you'll love what they have to offer. We invite you to come to our website and browse our selection which includes not just Lafont, but many other amazing and reputable eyewear brands from around the globe.
And don't forget to use our Virtual Mirror feature, which allows you to test how our frames will look on our face, without even having to step outside of your home! We look forward to hearing from you.