Silhouette Brings Luxury Craftsmanship To Rimless Eyewear
Dmitry Posted on November 22 2022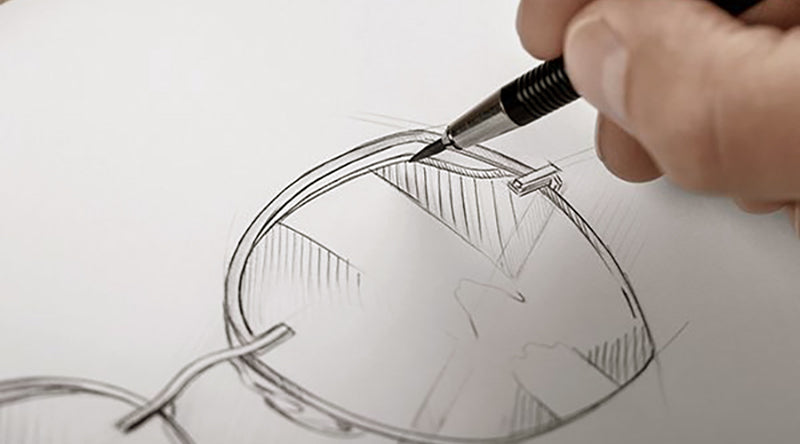 Top-tier eyewear brands tend to make fine craftsmanship a must-have when creating their products, but Silhouette takes it to a whole new standard. For years, the company has made quality an absolute must, with the goal of creating the world's most luxurious rimless eyewear. The results speak for themselves, with a host of understated, yet luxurious eyewear options for the discerning buyer.
Founded in 1964 by Anneliese and Arnold Schmied, Silhouette aimed to revolutionize the eyewear industry by introducing a then-unknown concept - eyewear as a fashion accessory, rather than just a visionary aid. Silhouette's reputation was quick, and grew into a long-lasting empire that is widely regarded as one of the most influential brands in the eyewear business. To this day, it is still a family-owned operation, three generations in, which is a testament to the strength of its own unique vision and company ethic.
Throughout the decades, Silhouette achieved many milestones, from changing the way eyewear was made, to forming partnerships with reputable and established brands like Adidas and Swarovski. In 1999, Silhouette further established itself with the invention of the Titan Minimal Art line - the first screwless, hingeless titanium eyewear catering to each individual wearer. Just one year later, Titan Minimal Art became certified for astronauts to use in the zero gravity of space. 
Since 2017, Silhouette has enjoyed being a full-service provider by operating out of its Lens Lab in the company's home town of Linz, Austria. With no third party involved in the production process, and no middle men, Silhouette can employ tight quality control over its entire production line, ensuring that every pair of eyewear remains up to standard.
Silhouette continues to look forward to the new age, with parallel brand Neubau creating the first sustainable eyewear using 3D printing methods and bio-based materials. The future looks strong for a company dedicated to the future of renewable technologies and sustainable materials, which is good news given the fact that it has produced well in excess of 100 million eyewear products since its founding.
The company's secret of success lies largely in its manufacturing and production process. 80% of Silhouette's production is done by hand, while the entire process requires an astonishing 264 steps to achieve perfect quality. This rejection of the mass production ideology in favor of attention to detail is what has helped Silhouette maintain such a strong presence in the eyewear industry for nearly 60 years. In fact, early Silhouette eyewear pieces have found a permanent home in museums and private collections the world over; indicative of the legacy of its founders Anneliese and Arnold Schmied. Sadly, Arnold passed away in 2014, but the legacy lives on in this family-operated business, with more to come.
Silhouette currently enjoys massive success with 1,380 employees creating eyewear for customers in over 100 countries around the world. Its two umbrella brands Neubau and Evil Eye have rounded out the company's offerings to encapsulate rimless and full-rim eyewear, as well as sunglasses. 
For more information on Silhouette eyewear, you can visit their
official website
, or browse our catalogue of eyewear options
available from Ocuwear
. Buying a pair of Silhouette glasses means wearing a part of optical history right on your nose, which is a rather nifty concept, to say the least.