How To Choose The Best Designer Eyewear Frames
Dmitry Posted on September 23 2022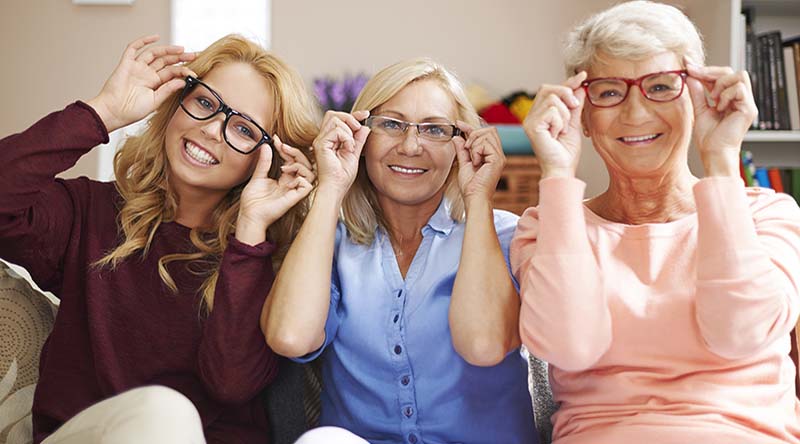 For at least a few decades now, designer eyewear has acted as more than just a means to see clearly; it's now a staple of many people's wardrobes. The right pair of designer frames can make or break an entire ensemble, while acting as bold and attention-grabbing items all by themselves.
Choosing the right designer eyewear frames is largely subjective, but there are a few things to keep in mind when shopping around. By sticking to some basic criteria, you can make sure you're choosing the right frames that say a lot about your particular character, your fashion style, and the kind of look you want to convey to others.
YOUR FACIAL TYPE
Not all designer eyewear frames are molded, shaped and built the same way. Certain kinds of frames flatter different kinds of faces, and it's a good idea to measure your own facial structure before deciding on the right pair of glasses. While human heads do come in a vast variety of shapes and sizes, there are a few general rules of thumb to adhere to. 
For instance, squarer head shapes tend to look best when dressed up in a pair of rounded frames. These can include oval-shaped glasses, classic aviator shades, or circular lenses. By contrast, those with round shaped heads tend to look good in angular and straight-edged frames, such as rectangular. The key is to choose eyeglass frames that are shaped opposite of your head.
FRAME TYPES
After identifying which kind of eyeglass frame shape will look the best on you, it's time to get down to some actual window shopping. Frame types vary down to the finest details, and there's a lot of variety to be had. Most designer eyewear frames come in either semi-rimless, full rim, or completely rimless design, which is going to boil down heavily to personal preference.
It's all determined by your particular style, and whether you prefer glasses that are noticeable, or more subtle on your face. Once decided, you can move on to the finer parts of the decision-making process.
CHOOSING THE RIGHT COLOUR
Designer eyewear frames come in a wide assortment of colours, including some luxurious options that aren't found on regular store-bought frames. That being said, the right colour can have a marked effect on how your eyeglasses work for you, to compliment your personal style.
Black, silver and gold frames tend to be well-favored, but today's designer eyewear options include a multitude of amazing colours, gradients and textures to choose from. Try to choose a pair that highlights your features. For instance, a semi-rimmed pair of frames in cobalt blue can look stunning on a person with bright blue eyes.
DON'T OVERSPEND
While it is tempting to go for broke on a gorgeous pair of designer eyewear frames, there's no sense blowing the budget on a pair you don't need. While designer brands are pricier than traditional frames, there is plenty of variation in price to satisfy many different budget levels. Spending hundreds, or even thousands on a particular pair of frames won't mean much if you're putting yourself into financial trouble to attain them.
Rather, choose frames that are equally luxurious in style, colour and materials, yet cost less. How much that is depends on you, your spending habits, family situation, and your overall budget. If you're going to splurge, make sure you can afford it, as you'll be wearing your frames on a daily basis as a constant reminder of just how much you spent.
VALUE PER DOLLAR
There's no sense investing in a pair of designer eyewear frames unless they warrant the cost. Durability is a major factor when choosing the right pair, and thankfully, designer frames tend to be made with much stronger and more reliable materials. They are also well constructed using fine craftsmanship, which means they'll last a lot longer than a cheap store-bought pair.
Of course, the best materials and construction in the world won't mean much unless you take care of your frames. While these products can take a sturdier knocking than most, you'll still want to make sure you're cleaning and storing them correctly, so as to prolong their lifespan. For instance, the lenses may be constructed of a very resilient material, but that doesn't mean they can't be scratched. 
CONCLUSION
Ocuwear is proud to carry some of the finest designer eyewear frames in the entire world, and each brand stands on its own for excellent craftsmanship, materials and fashion aesthetics. If you're having trouble narrowing down which frames are best for you, we have plenty of ways to assist. 
Besides contacting us for one-on-one assistance, our website also allows you to try on our eyewear frames digitally, before you buy. It's a great way to get a sense of how your favorite choices will look on you, before you decide to pick your perfect pair. Feel free to reach out to us for any assistance.